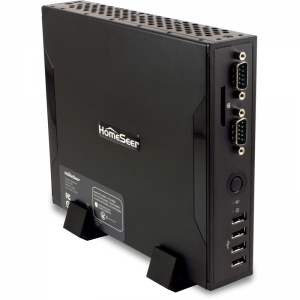 home automation software HomeSeer
HomeSeer
 is the software produced by an American company that is at the base of the home automation system that we offer and allows us to channel the expertise of our staff of architects, environmental engineers, computer experts CAD, electrical and graphics experts, for the construction home automation projects customized according to user needs.
The key feature of this software is extremely versatile in that you can easily integrate different technologies without being bottled in a single diagram as many manufacturers do. Through the many plugins products by third parties always in software development it is compatible with numerous other applications. The system is also independent in its operation by any local internet connection so that it can remain standing even in the absence of connection.
The central unit hardware connected to the Internet is still constantly installed inside the residence and all sensors connected to it are falling in the areas of control: thermo hygrometric, lighting, doors and windows, video surveillance, audio-video, energy consumption, etc..
Through a user interface very usable are programmed all the synergies of plant operations aimed at realization of the smart home.
We can create any kind of customization by defining a set of rules to be applied under certain conditions aimed at achieving the environmental well-being and the optimization of energy consumption, in addition to the user interface customization for each display device used by the customer , smartphone or tablet of any kind.
Its ease of use both locally and remotely eliminates unnecessary and remote control to manage with the central unit in order to perform commands, queries to the system, activation or deactivation of a plant, changes to a program, activation of complex scenarios programmed set and created ad hoc and much more …