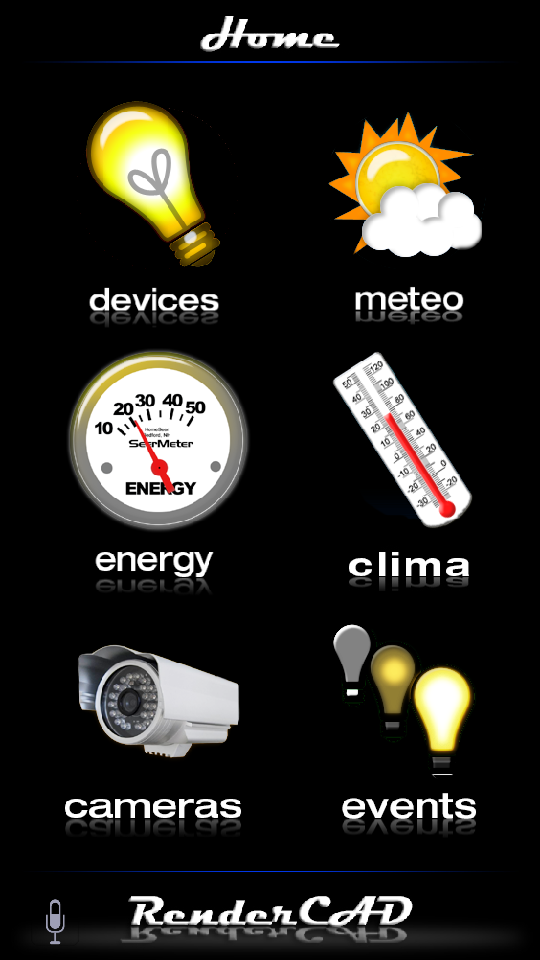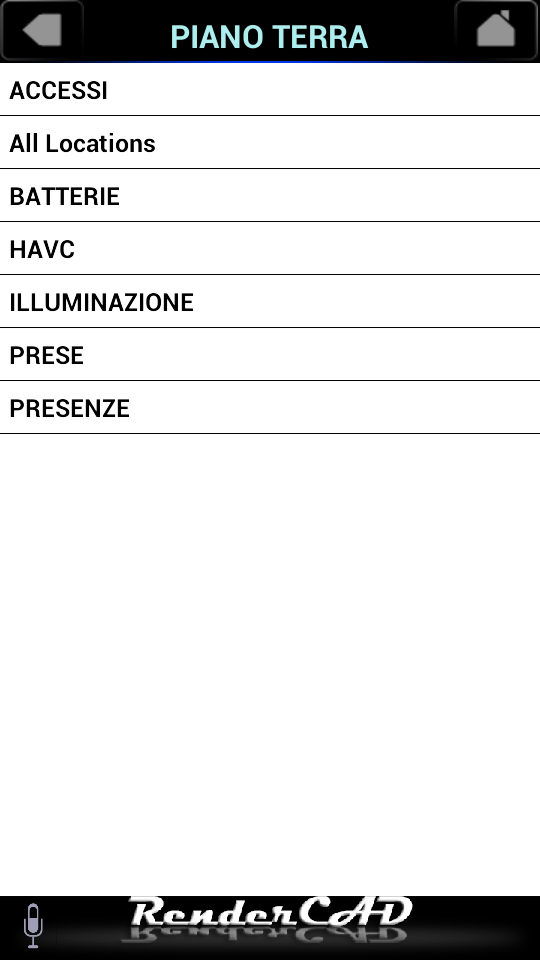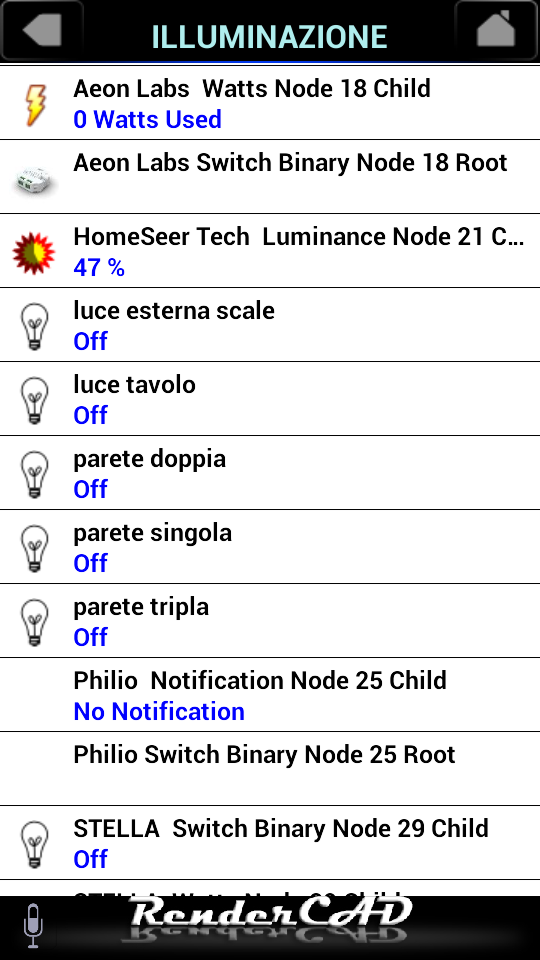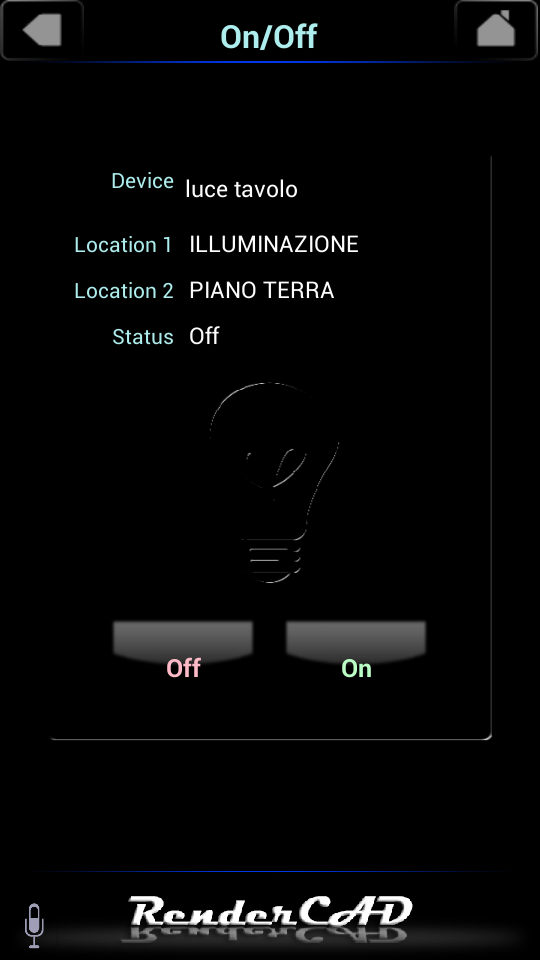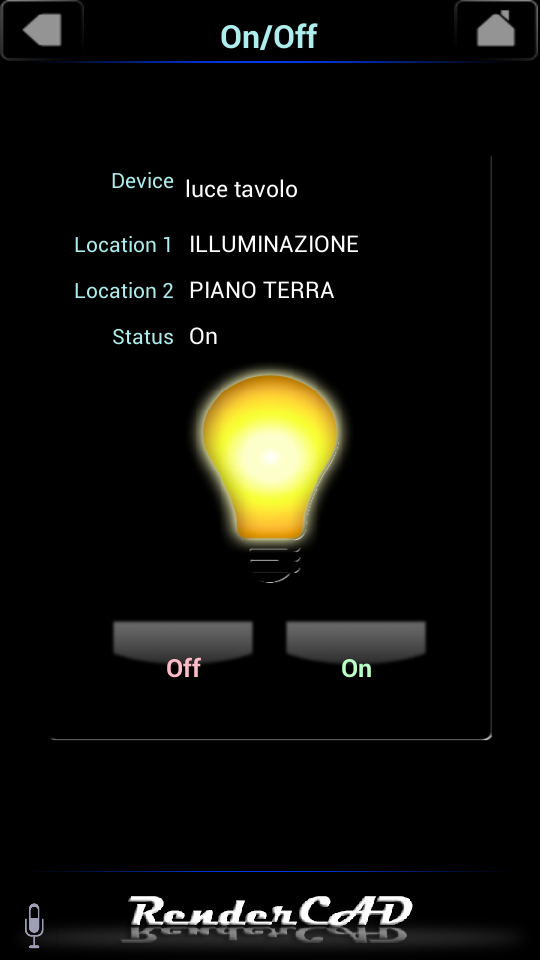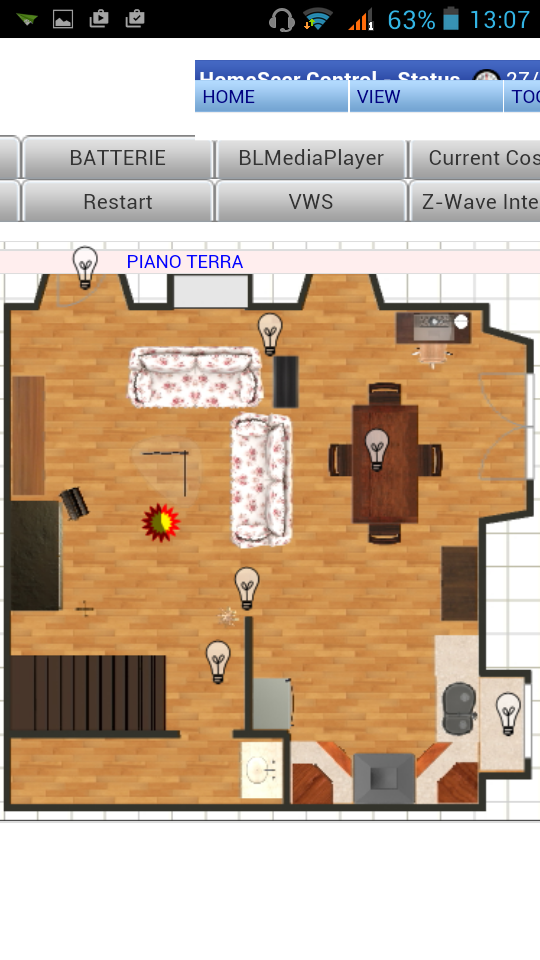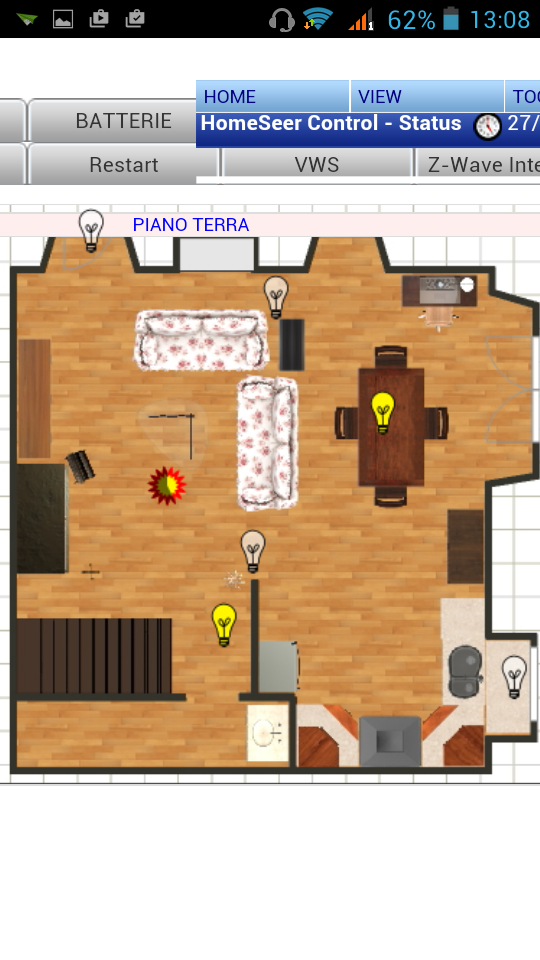 The control of the lighting devices and monitor them in the user's needs but optimized according to the principles of energy conservation is a key part of the personalization of the home automation system that we propose.
Through the use of special sensors of presence in Z-Wave technology we can automate the process automation lighting of each environment appropriately managed by the software of the automation system. Of crucial importance with respect to the economic aspect and that the intervention of adjustment to be performed to control home automation of an existing system does not require any structural changes to the masonry but only the insertion of special switch inside the electrical boxes in able to communicate with the central control unit.
Programming and control local and remote for the design of new and different lighting scenarios is extremely simple and flexible to the needs of the user.
Some examples of possible control:
Monitor and control the lighting of your home from anywhere with your smartphone or tablet;

Automatically turn on lights at dusk and turn them off at dawn;

Automatically turn on the lights in the night condition when a room is occupied and turn them off when not occupied;

Automatically turn on the lights during the day but in low light conditions inside and shut them down in sufficient lighting conditions;

Making a gradual control of lighting when watching movies or TV in a room requires it;

Making a gradual control of lighting with changing levels of light;

Turn on the lights during emergencies

Control your lights through voice commands;

etc…….