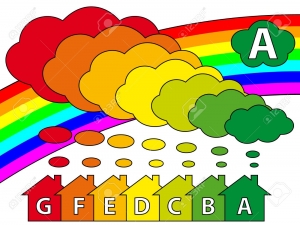 study analyzes the residential ambience
Before embarking on any planning process for the construction of a home automation system that can guarantee us the right level of comfort and low energy consumption is required to play in the careful study to evaluate the characteristics of the building both during summer and winter , in the presence or not of the air-conditioning.
Through calculation systems more or less complex we can calculate and evaluate the indices of thermal comfort as the model of Fanger PMV – the comfort model adaptive and the diagram of bioclimatic Givoni. These they already offer a comprehensive picture of the conditions of living comfort inside the rooms although there are others to evaluate the thermal comfort of which the radiant asymmetry, the vertical gradient of temperature, air velocity, etc.,
Article. 4 of the Decree. 192/05 and subsequent amendments, implemented by Presidential Decree 59/09, defines the general framework (General criteria, calculation methods, requirements) the energy performance of buildings.
The analysis of energy consumption under standard conditions the building is carried out on the basis of the information given in the UNI TS 11300-1: 2014, UNI-TS 11300-2: 2014; UNIT-TS 11300-3: 2010; UNI TS 11300-4: 2010 and Recommendation R14: 2013, with the help of commercial software that have received the certificate of compliance by the Italian Heat Technology Committee. (CTI) reported on website .
According to these calculations, assuming standard conditions of temperature and humidity, they are defined, starting from the knowledge of the characteristics of the shell and plant, winter and summer energy consumption of the building, according to assessments more specific and detailed characteristics of the real environmental comfort local.